Assess Your Needs and Wants
Embarking on a kitchen renovation journey begins with a critical assessment of your needs as a homeowner. Reflect on your daily interactions with your kitchen, pinpointing the elements that enhance your experience and those that hinder it. Delve into your cooking rituals, storage requirements, and your style of entertaining guests. Compile a detailed list that categorizes your 'must-haves', the essentials that your kitchen cannot function without, and the 'nice-to-haves', the desirable additions that would elevate your kitchen experience but are not absolutely crucial.
Set a Budget
What you can comfortably allocate towards the renovation without straining your finances is itemizing all anticipated expenses, encompassing materials, labor, permits, and any other ancillary costs. It's prudent to earmark a contingency reserve of approximately 10-20% of your budget to cater for unforeseen expenditures that may surface during the renovation. Bear in mind, that opting for the most economical alternative does not invariably equate to the most advantageous. It's imperative to channel investments into superior quality materials and craftsmanship to ascertain the durability and longevity of your kitchen.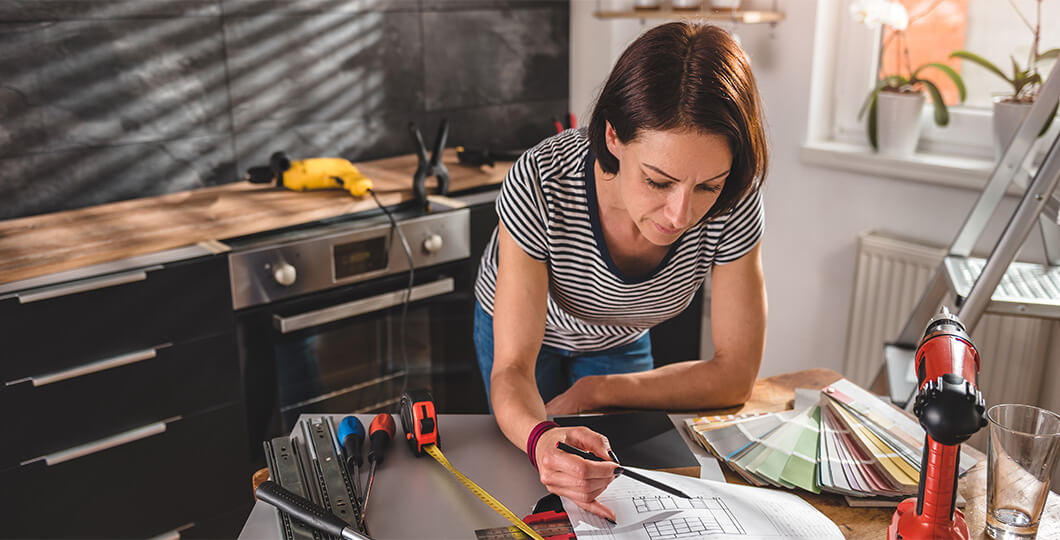 Plan to elevate the modern appeal of the kitchen while staying within a budget.
Get Inspiration
Collect ideas and inspiration for your kitchen renovation. Browse home design websites, magazines, and social media for photos of kitchens that you like. Create a mood board or a digital folder with all your favorite images, colors, finishes, and fixtures. This will help you visualize your dream kitchen and provide a clear direction for your contractor and designer.
Plan the Layout
The layout of your kitchen is crucial to its functionality. Consider the kitchen work triangle – the distance between the sink, refrigerator, and stove – and try to keep it as compact as possible. Think about the flow of traffic in and out of the kitchen and how you will move around when cooking. If you find it hard to think where you will place your appliances, storage, and prep areas. Lofty Builders will help you plan the most efficient layout for your kitchen.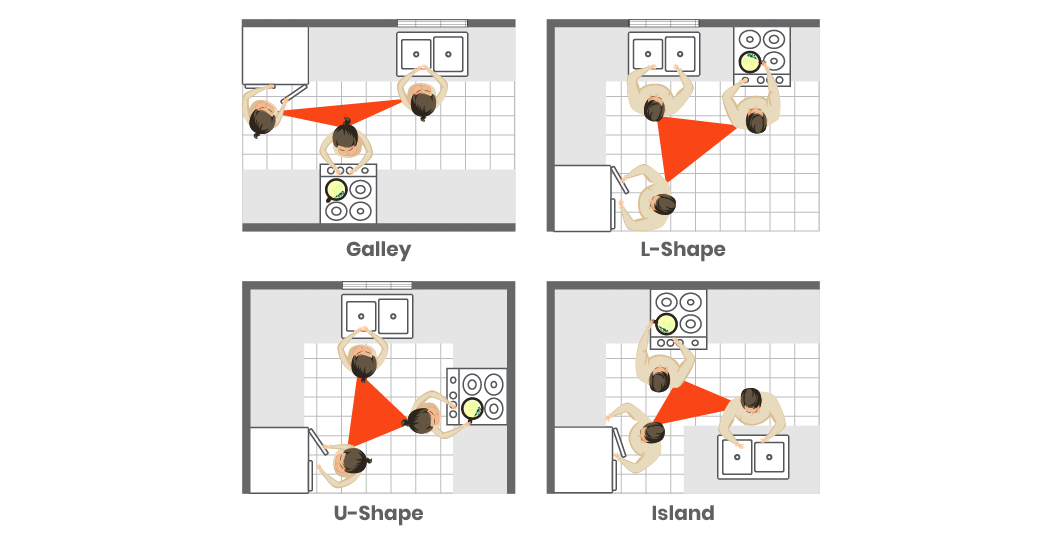 Choose Your Finishes and Fixtures
Selecting finishes and fixtures for your kitchen encompasses decisions about cabinetry, countertops, backsplash, flooring, lighting, and appliances. Reflect on your home's overall style and choose materials and colors that complement it. You can visualize your selections using Lofty Instakitchen. Additionally, consider the functionality of each material. For example, Shaker cabinets are favored by many homeowners because of their timeless and versatile design, making them an excellent choice for various kitchen styles.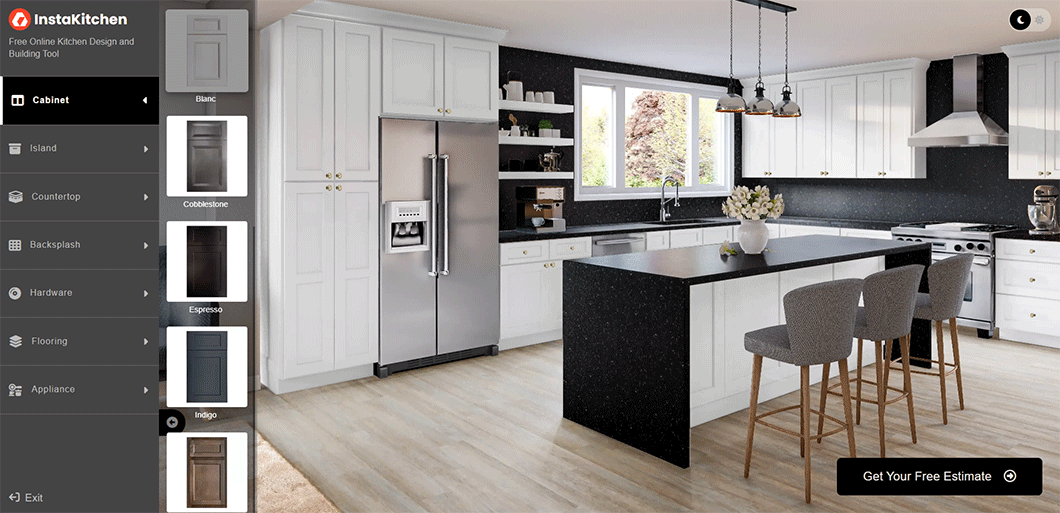 Hire Professionals
After you've considered what parts of the renovation you can handle yourself, but find yourself unsure of the next steps, it's highly advisable to seek professional help. Solicit quotes from at least three contractors and diligently check their references. Having a thoroughly vetted professional, manage your renovation can save you from unnecessary headaches down the line.
Planning a kitchen renovation can indeed be a daunting task, but with meticulous planning and preparation, it can transform into a smooth and gratifying journey. Lofty Builders is here to assist you every step of the way. By following these steps and collaborating with us, you can craft a beautiful and functional kitchen that will be a source of joy for years to come. Our expertise includes residential and commercial projects, encompassing everything from custom home construction, renovations, and interior remodeling to exterior enhancements and more. Contact us at 617-936-5888 or visit loftybuilt.com/renovation to schedule a consultation and embark on your kitchen renovation journey.